Can I create my own private templates on Overleaf?
You can create new projects from any of your current projects without publishing them to the Gallery. Just click on the "Open as Copy" option, from the drop menu next to your project on the Dashboard: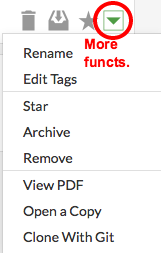 You can further organise your "private templates" using the tagging feature.