The results are in! Announcing the Winners of the Overleaf #CampusChallenge 2017
The second Overleaf Campus Challenge is now over! The results have been checked and verified, and we're delighted to announce the winners of the Overleaf Campus Challenge 2017!
The winning institutions are:
*As UNAL won overall, the Americas regional prize is awarded to Universidade de São Paulo (who placed 2nd in Americas).
**As TU Delft won 2nd overall, the European regional prize is awarded to Eindhoven University of Technology (who placed 2nd in Europe).
Congratulations to everyone who took part, and to Universidad Nacional de Colombia who have taken the title for the second year in a row! Members of all the universities listed above can now claim their free Pro accounts by clicking the link to the appropriate institutional portal on Overleaf.
The Final Standings
You can see the final leaderboard standings here, with the top ten highlighted below: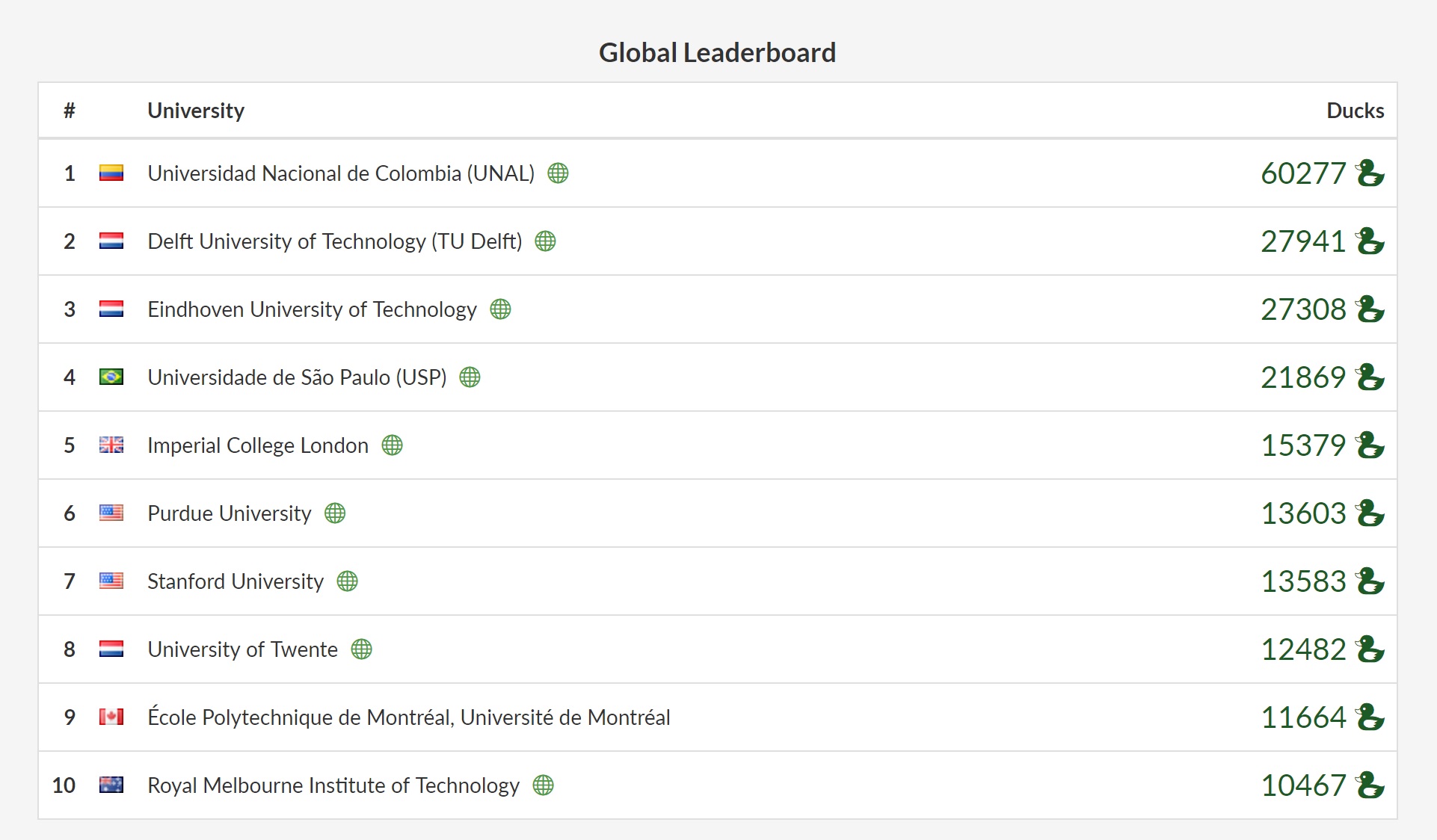 The top ten institutions in the 2017 Overleaf Campus Challenge. See the full final leaderboard here.
Get ready for the Overleaf Campus Challenge 2018 when we offer another chance to win a free year of Pro for your whole institution! If you can't wait that long, head to our Overleaf for Institutions page to find out how you can get a license for your university: